Transformer....more than meets the eyes...
Sama mcm rmbut Rihanna. Starting dgn innocent looks, long locks, tanned skin and bg aku, sepasang mata yg cantik, lebih menyerlah keayuan seorang gadis dari Caribbean. Time2 ni lom terjebak dgn kuman2 Hollywood lagi, still ley dikategorikan masih innocent la, walupun xinnocent mane..hehe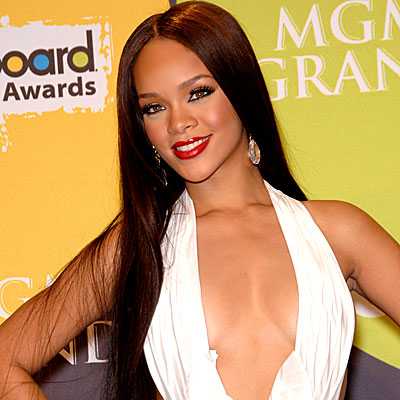 "cantik nye aku, beyonce pon kalah nih"
Setelah popular dgn single 'Umbrella', si gadis Caribbean ni pon mula la berjinak2 utk bermain dgn rambut die mcm kanak2 yg suke bermain Play-Doh. For starters, Rihanna telah memulakan satu fenomena stail rambut yg telah memaksa tukang2 gunting rmbut pro mahupun di kaki lima, utk blaja teknik gaya rmbut 'Bob ala Rihanna'.
Then, kasi modify sket..
So far, previous trend tu kire acceptable. Ley dikategori under normal style lagi, cume kasi modified bagi edgy sket. Lpas dari fasa trend ni, bermula la gaya pelik rmbutnya, seakan2 Rihanna telah bergabung tenaga dgn Lady Gaga utk menghasilkan trend2 pelik utk ikutan ramai. Isu die skang ni, ade ke someone desperate nk ikut trend ala2 rmbut celupan strawberry or blueberry ice cream topping?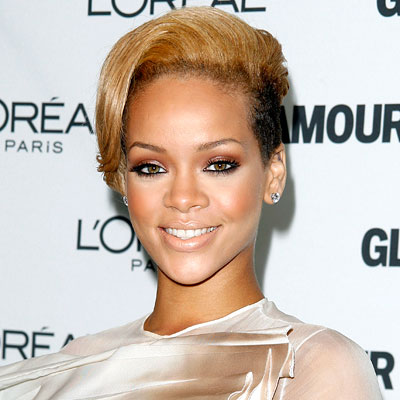 The latest pelik style dgn bantuan konsep from Lady Gaga..
Lapar nye, kalu mkn rmbut aku ni pon ok, rase strawberi
Celupan strawberry ice-cream topping! Let's wait, flavor ape plak Rihanna nk test plak kali ni.. =D