Wat mase ni, vista aku wat hal lagi lagi. Tapi tgn aku da gatal2 da ni nk menaip. So terpaksa la aku bertenggek kat lappy org laen. Hahahha..bukan slalu kot nk bertenggek. Aku ni kan, suke sgt merapu sebelum nk cter pasal tema sebenar entri aku ni kan?Maaf la, aku ni mmg kuat merapu pon, sejak azali lagi.
Okay2, tema entri kali ni is flashing back kartun2/crita kanak2 terbaik mase zaman childhood. Zaman mase lom wujud lagi spesis2 TV flat screen, mahupun in high definition. Siap kat skolah, jadi ikutan kot! Jom kte back to the past...
Doraemon
Zaman aku menjadi kanak2 kecil yg sgt comel, kartun ni ngah top tahap dewa. Tapi time ni, komik je la yg available pon. Lom ade cd/dvd version time ni. Kalu ade pon, recording tape yg kalu stok baling kat anjing tu, mmg boley menggigil(btol ke aku eja ni?) anjing tu. Hahaha. Dulu aku pengumpul tegar komik2 doraemon. Tapi da lame2 tu, mak aku pon g anta recycle kat Kedai Uncle Lim.
Mighty Morphin Power Rangers
Go go go power rangers! Masih igt hero2 pujaan kanak2 sedunia time ni? Siap ade wat movie tu! Aku juga salah satu pengumpul barang2 mainan power rangers. Pernah mase aku tahap noob gile waktu tu, aku igtkan one of the toys, specifically pisau milik power rangers putih, boley panggil robot dtg. Siap da berangan nk jadikan transport g skolah. Tapi da lame tiup tu, aku yg noob ni pon pelik, mane pegi ghobot ni?Hahahha!Meh aku kasi lagu tema diorg, lame xdgr da kan?hehehhe
Teletubbies
Masih igt Pinky Winky, Dipsy, Lala, ngan Poo? Comey siot, and lagu nk comel2, catchy2 je kan? Kalu da dgr skali, pastu mule la terngiang2 kat tlinga ni lagu tema diorg. Popular gak ar teletubbies ni. Kalu tgk toy store, berlambak gile patung2 diorg. Bile aku tgk balik skang kat utube, bru aku sedar betapa boring nye cter ni and agak pelik nape aku suke sgt tgk cter ni.Hahaha
Usop Sontorian
Kalu tnya bebudak skang yg lahir late 90s, confirm diorg xpernah dgr kartun ni. Kartun ni seangkatan ngan kartun Anak-anak sidek. Tapi kalu anak-anak sidek, aku suke baca komik die lagi. Zaman ni animasi kat Msia ni bru sgt nk develop before reach animation 3D mcm Upin Ipin. Walupun kartun dgn gaya mulut yg hanya bukak tutup je, tapi story die best. Main meriam buluh, wat rakit, mandi sungai, etc. Budak skang ade lg ke aktiviti cmtu?Dasat btol.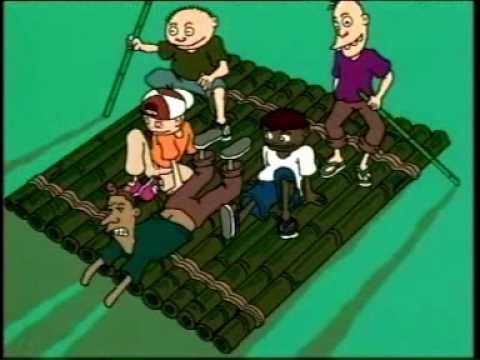 A.L.O.N.G
Aku bukan gebang taw ni, tapi aku masih igt waktu bile cter ni kua kat tv. Hari Sabtu, kol 7.30 mlm kat TV1. Time tu, TV1 lom lg transform jadi channel sumber infotainment anda. Hahaha. Yg paling aku igt skali is Siti Sifir. Satu kali satu, dua! Mende tu catchy and agk mmbantu aku gak ar nk pick up igt sifir. Sbb ape taw? Sbb sebelum stat kelas cikgu slalu wat pop quiz sifir. Skolah rendah da ade pop quiz siot!
Sesame Streets
Sumpah muppet show ni mmg legend abeh. Either dlm Msia mahupun oversea, mmg well-know from all over the world. Tapi zaman aku kecik2 dulu, da name pon budak2 kecik kan, time tu mmg tersgt rajin nk bgn awal. So Sesame Streets ni akn on air pukul 8 pagi, TV2 kalu tak silap aku. Another reason nape aku smpat tgk cter ni sbb lepas abeh tgk, kalu xnak kena bising ngan mak aku, wajib kne g mengaji.Hahaha. Antara watak2 legend cter ni, Big Bird, Cookie Monster, Elmo, Ernie & Bernie.
Some other cter kanak2 yg popular is Dragonball. Tersgt popular di kalangan kanak2 laki hingga ade yg sanggup ponteng one day dlm satu minggu sbb nk tgk kartun ni, especially sape kne kena skolah sesi pagi. Mase zaman aku compared ngan skang, tahap populariti Dragonball ni mcm Naruto or Pokemon.
Another one is Sailormoon and popular di kalangan kanak2 pmpuan plak. Tapi aku xtermasuk ar. Xtaw asal aku xlayan sgt kartun ni. Lagi satu ni, tidak dilupa juga Suria Perkasa Hitam, aka Kamen Rider. Tu pon popular gak tu. Lagipon Astro xde lagi time ni kan, so ni je la hiburan kteorg yg ade. Xmacam budak skang, macam-macam ada!=D