Maybe sape yg da biase kat kl, could be da familiar with all kinds of KL driver on the road. Nak cari pemandu yg berhemah mmg susah nk jumpe. Kalu yg berhemah, terlalu berhemah sgt smpai menyusahkan org. Here's several types of the KL drivers
Type terlalu berhemah
Like i said just now, being terlalu berhemah hingga pon boley menyusahkan org laen. Mmg la ikut speed limit tapi tgk gak la, kalu traffic lite pon sekentut je hijau nye, kne cnsider org laen yg in a hurry. For many kl drivers, slalu nye lampu kuning is the second lampu hijau, and the red one tu consider as the second yellow light. Selagi boley pecut, pecut je even lampu merah di hadapan.
Type jual ikan (selfish)
Ni pon agak mencabar kesabaran aku especially on the way to work. Like aku, xde la in a hurry sgt but compared to org laen yg mengejar mase, die boley plak bwak mcm jalan2 cari makan. Drive secara rileks je di waktu pagi. Bagi aku plak, aku rimas walupun aku xde sampai tahap pecut Watson Nyambek (masih igt this pecut guy?)
Type kaki cucuk
Haaaa..golongan2 ni mmg wajib utk aku wat break emergency bile diorg stat perangai gile and annoying ni. Slalu nye yg kuat mencucuk kreta rapat from behind is golongan2 yg mmpunyai kreta Lancer/Evolution tapi sebenar nye Wira/Waja yg telah ditukar nama. Kalu di depan pon kreta da bnyak, ape motip nk cucuk2 rapat. Kalu kreta aku di-overtake pon, same gak ko akn tersekat di blakang kete laen lepas tu. So..are you some kind of moron atau terlebey pandai?
Cuba teka belah kanan tu kete ape?=D
Type suke memecut xtentu pasal
Kalu jenis ni plak, aku agak pelik sket. Sbb ape? Sbb, di dpn ko, da terpampang traffic light has turned from green to yellow and then to red. Nape nk masih memecut? Pecut2 pon in the end, ko akn kne stop gak kat traffic lite kan? Hmmm..so curious dgn level of intelligence golongan ni. Xde la aku ckp aku pandai, kalu aku pandai aku xde la perah otak 5 tahun g blajar. Masuk2 terus grad da kalu aku ni pandai. But think secara logically la kan.
Type suke brek dr jauh
Haaa...this type usually female driver. Walupun aku ni female tapi aku slalu gak kena scam ngan diorg nih. Jarak kete die ngan kete depan, aku rase ley muat satu Mitsubishi Lancer sebijik in the middle, xpon bas skolah pon boley gak selit. So bile kete depan brek, dr jauh da brek awal2. Wat terkejut siot! Mane taw ade sumthing di dpn ke. Kalu ye pon, da taw kete ko jauh ngan kete depan, papehal angkat la pedal minyak tu dulu cik kak oi.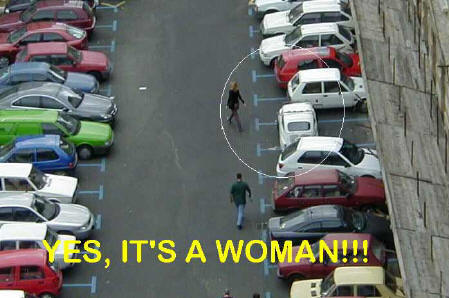 Kalu aku?aku bwk cmne plak?Asyik dok mmbebel je cara org bwk kan?Aku bwk tgk keadaan ar. Kalu dicucuk kete dr blakang, aku wat break emergency sket. Bru best tgk die glabah sket. Bile da malu, terus pecut laju2. Hahaha. Kalu kete depan dok break je, aku overtake kete tu and selit depan die, wat break emergency gak.hahahha.keji gile kan?