Pernah tgk mubi legend 'Grease'?Aku suke gile cter tu and until now still looking for its cd/dvd. Mcm cter 'The Sound of Music' tapi music die much more hip and catchy. So ape jadi ngan diorg skang ni since 1978 when the mubi was released. Layanzzz..
Danny Zuko (John Travolta)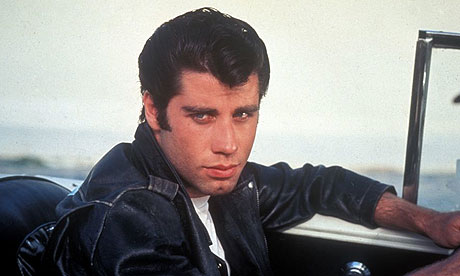 Sape xkenal dgn john travolta? die pencetus fenomena Saturday Nite Fever and until now, die masih muncul dlm filem2 such as Hairspray, Get Shorty, Battlefield Earth, etc. Did you know John ni is certified private pilot and die own 5 aircrafts? Right now he is happy living with his wife, who also an actress Kelly Preston and his two kids, Ella & Benjamin.
Sandy Olsen (Olivia Newton John)
Mase mubi ni tengah released, Olivia da mmg well known singer da. Her most successful album? "Physical". Glee pernah wat cover lagu ni. Seb bek the gleeks xbnyak wat modification pada lagu ni. Kalu x, rosak! After a while, career die makin suram following by her battle with breast cancer and also her boyfriend yg went missing until now. Now, she is married and made a cameo appearance on Glee.
Betty Rizzo (Stockard Channing)
After Grease, die have been rewarded her own sitcom tapi xmenjadi. Then die masuk broadway. Die xbnyak masuk mainstream line. Her role appearance was in 'The First Wives Club' and 'The West Wing' that she has received the Emmy award for it. She has been married for 4 times tapi no children.
Kenickie (Jeff Conaway)
'Kenickie' is well known as Danny Zuko's sidekick and also Rizzo's boyfriend. Die ade rock back sendri but xkekal lame. Setahun saje berjuang dlm dunia music. Later, die consistently in drug and alcohol addition problem. Die join 'Celebrity Rehab' to overcome the addition tapi left the show on 2nd season. Did ya know that die pernah kawen dgn sister to Sandy Olsen a.k.a Olivia Newton John? He has passed away at the age of 60.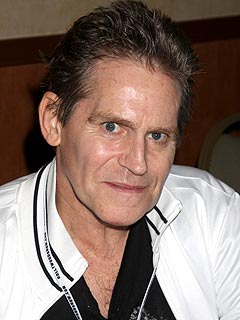 Frenchie (Didi Conn)
She was known as Frenchie, xde la cm sidekick tapi more like cm a good friend to Sandy Olsen mase Sandy bru daftar masuk skolah baru. After 'Grease', career die xmemuncak naik cm yg laen. Die bnyak wat small roles in drama and right now is the spokeswoman for Autism Speaks since anak die ade autism.
Doody (Barry Pearl)
After Grease, die da xinvolve with silver screen da. Sbb tu kte xpernah kenal die dlm mana2 movie after Grease. Die bnyak involve with children television show. You can check him out kat
sini
to find out more about him
Sonny (Michael Tucci)
Dlm Grease, kalu Danny Zuko bnyak team up ngan Kenickie, Sonny plak bnyak team up ngan Doody. Tapi diorg more to supporting roles saje. Tucci skang menjadi tenaga pengajar di Introduction to Fine Arts and Theater Arts in California.
Putzie (Kelly Ward)
Xbnyak aku ley jumpe pasal die ni. Career die xbloom mcm John Travolta or Olivia Newton John. Die skang penulis and also voice director for TV animation.
Jan (Jamie Donnelly)
Before die involved with film Grease, die pernah involve with Grease but broadway version, playing the same character. Die bnyak libatkan diri dlm dunia broadway. Die pernah featured dlm The Rocky Horror Show. Right now, die ni acting coach to several actress/actor in Hollywood.
Marty (Dinah Manoff)
Bagi aku, Marty is the prettiest and cutest among the girls. Sweet saje muke die. She has won Tony Award for Neil Simon broadway play, I ought to be in pictures. Career die agak suram di zaman 90s tapi ade wat comeback in several movies in 2000. She is now married and resides in Washington.